Opening Times
Our plant centre is open Monday to Saturday 9-5pm.
Gift Cards
We are pleased to be a member of the Horticultural Trades Association and accept and sell National Garden Centre Gift cards at the plant centre. They make a great gift for keen gardeners. We can load cards for any amount and they make ideal gifts for birthdays, Christmas or any other special occasion.
We welcome orders to make up hanging baskets using customers' own baskets or using hanging baskets that are sold in the plant centre.
Find out more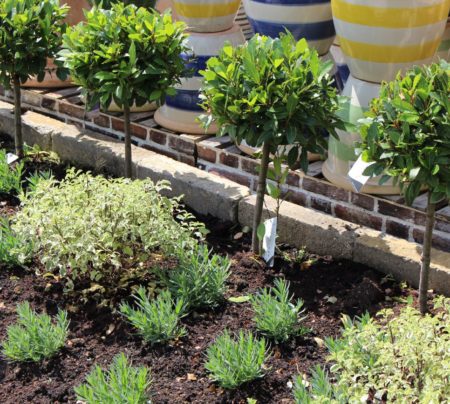 When designing a new garden from scratch we are able to help with the supply of plants that you require. Often these plants are varied and getting hold of them…
Find out more
We stock a wide range of garden pots, if you're seeking to source pots in both modern and traditional designs including fibre-lite terracotta and glazed pots.
Find out more
We supply a wide selection of composts, bark, grow bags and soil conditioners for best results in the garden.
Find out more